Carisma Dance & Fitness offers classes in all styles of Dance including RAD Classical, Jazz, Tap, Contemporary, Stretch, Ballroom and Latin as well as a range of Fitness classes including Circuit, Limbering and Personal Training. The best investment in life you could ever make is to invest in yourself and your family. Contact us now to take the first step toward a healthier future and learn how to move your body- whether it be through dance or fitness. We cater for any age and any ability and we promise to help you on your way to achieving your dreams. Group and Private lessons available.
---
class timetables
For our class timetable please download the PDF. Before commencing classes please download and fill out the enrolment form and bring along with you to your first lesson.
To book your first lesson please email or phone to reserve your place in a class.
---
2016 ENROLMENTS
children's classes
Please fill out the enrolment form which can be downloaded from this site. Send or email back to the studio and a staff member will contact you ASAP to confirm placement for 2016. Uniform requirements and class time confirmation will then be sent to you during January. We look forward to meeting you.
Adult Classes run all year round- some will break over school holidays (over Christmas & Easter Holidays- there may be some time variations) please also fill out the enrolment form and return to studio and we will confirm what class is best for you join and when for you to begin- Adults can join classes all year round.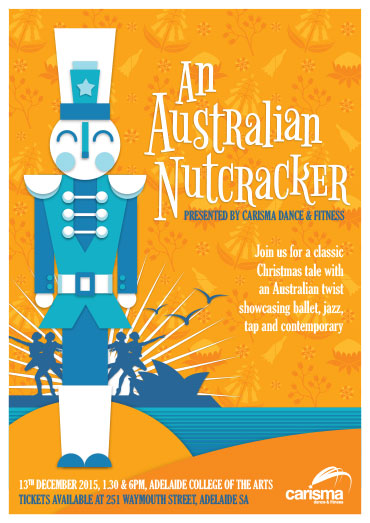 2015 Events & Term Dates
End of Year Production-
Dress Rehearsal 1- 6th December
Dress Rehearsal 2- 12th December
End of Year Production @ ACArts- 2 shows- Matinee and Evening- 13th December
Christmas Party and End of Term- 18th December
---
2016 Events & Term Dates
2016 SUMMER SCHOOL
Junior- 12th-15th January
Senior- 11th-15th January
*Wonderful Guest Teachers including Heidi Zolker and Exciting Classes in All Styles
2016 Term One- 30th Jan- 15th April (11weeks)
2016 TIMETABLE TO BE POSTED MID DECEMBER- based upon 2015 times.
2016 Vocational Workshop- 18th-22nd April
2016 Term Two- 30th April- 8th July
2016 Demonstration Day- 25th June (TBC) @ ACArts Theatre
RAD Vocational Exams- From 4th July
2016 Graded Workshop- 11th-15th July
2016 Term Three- 23rd July- 30th September
RAD Graded Exams- Approx 22nd & 23rd August
2016 Term Four- 15th October- 16th December (9 weeks)
2016 End of Year Production- date to be confirmed